BMW
Did you know that the Office of Fair trading (OFT) reported that consumers no longer have to have their car serviced by a franchise dealer to comply with the manufacturer's warranty?
When a vehicle has full main dealer service history we see the common 'fast fit' approach to servicing. A main dealer hourly rate is almost double of an independent, for a main dealer to service a vehicle for the same price as an independent they physically have to do less work. We see corners cut regularly to keep costs down and for dealers to remain competitive.
CBS SERVICING
Later BMW's have a new system called condition based service (CBS), although this service method works well on a new vehicle, as time goes on when the vehicle requires such items like air filters and fuel filters, you quickly discover they are not built into CBS. if you was to service your vehicle exactly as CBS stated these items would never get changed. We advise our customers to come away from CBS servicing and back to a yearly service like the previous generation of vehicles with oil service or inspection services.
M POWER SPECIALIST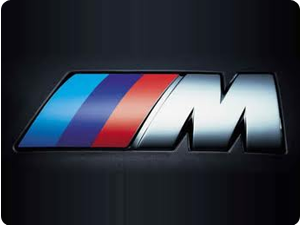 We have a vast experience on all BMW M Power vehicles ranging from the old E30 M3 to the latest F series M5/ M6 models.
We will only use genuine BMW parts and the correct spec Castrol TWS 10w 60 engine oil which is vital for your M powered vehicles. ( please check this when getting other quotes for your M powered vehicles)
As well as servicing your BMW we can offer full coding and programming using our latest and up to date diagnostic software
SWIRL FLAP REMOVAL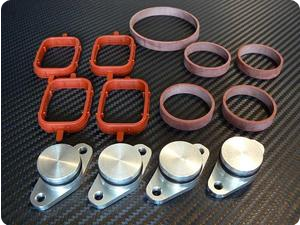 Swirl flap removal a must on any diesel BMW engine from 2000 to 2007 causing potential catastrophic engine damage if not replaced or removed
Swirl flap removal
A common fault with BMW Diesel engines, the swirl flaps are located inside the inlet manifold of your engine and aid the 'swirl' effect of the passing air for improved emissions.
However they are prone to failure and dropping into the engine with catastrophic results.
A new engine is usually the outcome!
We offer a swirl flap removal service in which we remove your inlet manifold and fit some specially engineered swirl flap blanks.
The car will function exactly the same without the flaps as they are only fitted for emissions purposes and you will have peace of mind that they are not about to drop into your engine.
We also clean the inside of the intake manifold at the same time which will ensure your BMW diesel is running efficiently.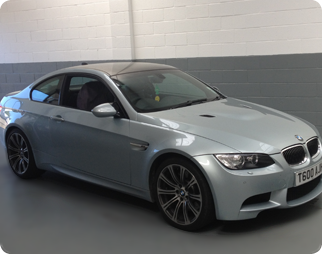 "Had my E46 M3 brakes done at Deutsch Tech. Great service, price and very knowledgeable. I will definitely be coming back."

Mr Amoani, Bucks
"Always had such a Superior Service from you and will always Highly recommend you Thanks so much for always doing such a brilliant Job...Kim.."

Kim, Milton Keynes